Besson Immobilier, specialist in the sale and rental of real estate
Located in the heart of the renowned Swiss mountain resort of Verbier, Besson Real Estate agency has an unparalleled experience and profound knowledge of its market in the sale of property and the business of seasonal rentals, estimations and tax matters, as well as the expert administration of buildings and the supervision of chalets and apartments.
Defining the client's needs
We met Rachel Besson, who has shared with us her strong desire to gain better visibility on Google and her strong motivation to redesign her current site.
It is imperative for an agency like Besson Real Estate to be on the front page of Google and to have a site with perfect aesthetics.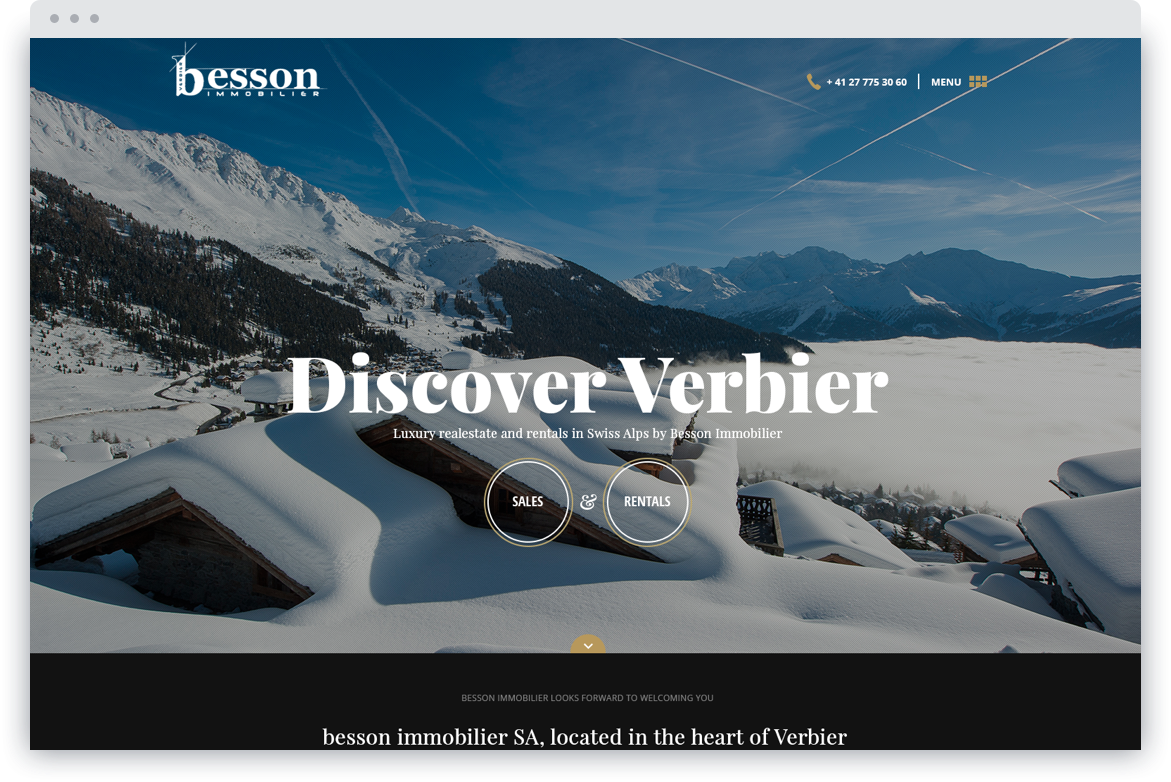 Achieving the Objectives of Besson Real Estate
Whilst attracting more traffic on your digital platform is a good thing, converting said traffic to actual real customers is a prerequisite for success!
Consequently, we set forth with a comprehensive investigation of Besson's relevant competitors, and we established a thorough inventory of the existing communication tools, their environment and all pertinent elements; this analysis allowed us to identify the proper solutions to put in place.
Abiding by our client's request to position their website on the first page of Google would have been rapidly achievable, but what would have then happened with the additional flow of traffic from the former website www.bessonimmobilier.ch, which was no longer in the taste of today's standards?

Global strategic plan
To get a long-term vision of the company's intentional communication objectives on the web, to place the website that will welcome this new traffic at the center of the strategy as a sales tool and no longer as a showcase.

Complete overhaul of the current site
To welcome visitors to a site with perfect aesthetics and with ergonomics focused on an optimal user experience. This redesign puts the ideal customer at the heart of our approach, allowing to attract and convert into a sale.

Development of a tailor-made back office
To develop a real estate management system consisting of a complete, powerful application thus making the employees autonomous and more efficient on a daily basis.

Tracking KPIs
To set up trackers at key places and to initiate ad hoc campaigns, allowing us to measure the result of actions taken by defining the right KPIs (Key Performance Indicators).
SEO and paid search (SEO)
Google positioning is a key factor in the success of a lead generation strategy. A natural referencing campaign has been set up to allow Internet users to find Besson Real Estate on Google.

Content strategy
To establish the SEO in a sustainable way, but also attract traffic through an additional channel, we have also set up "Le mag Besson", an articles blog on various topics around the agency and on Verbier's beautiful station.

Social networks
To coach the agency's team to social networks, including the creation of a Facebook community that generates traffic to the site through channels other than Google.

Recurring Newsletter
A collection of data was done in a very segmented way by the design of the site; it allowed the sending of targeted newsletters of information adapted to the interests of the client prospects.

Monthly performance reports
All KPIs are analyzed through Google Analytics dashboards. Thus, the results are measured, and the strategy adjusted in an agile way, while controlling the predefined budget provided by Besson. Monthly performance reports are systematically sent to our client.

+45%
Natural listing on Google has increased by + 45% since 2012

+75%
The site responsive design has satisfied + 75% of mobile Internet users

+14%
The agency's seasonal rentals have gone up + 14% in 2015
+619%
The Facebook community is up by + 619% of people who like the page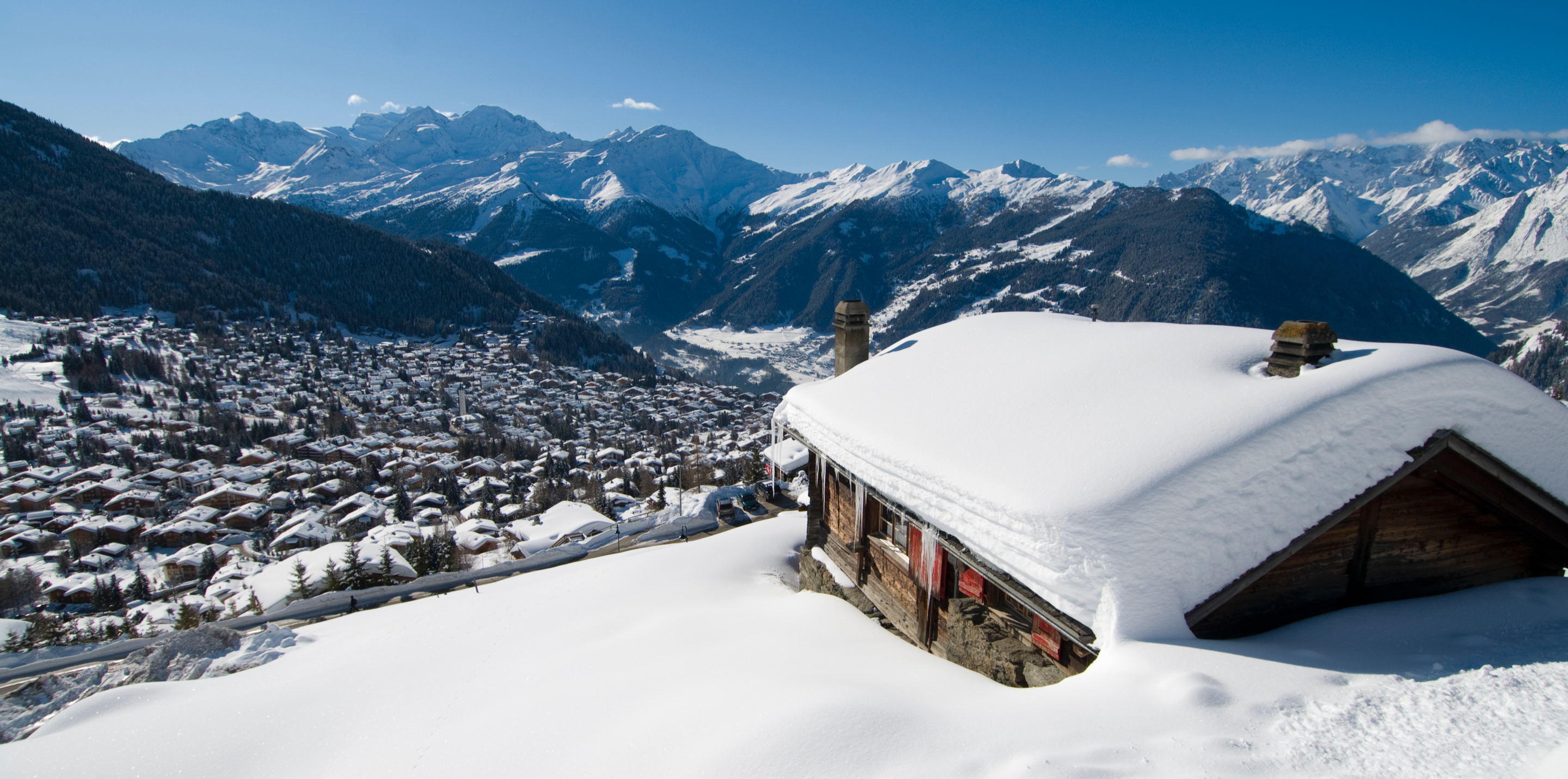 Besson Immobilier has since then experienced, and still does, a constant increase of frequentations. The site attracts daily calls and emails from highly qualified prospects.