The Romandie is a rock club operated by the association "... e la Nave Va" since 2004
Its goal is to propose a new project of independent scene in Lausanne. Always run by a voluntary association, with the exception of a few part-time positions, Le Romandie proves the dynamism of a disinterested team, passionate and invested in the alternative scene and current music.
The Romandie was then looking for a provider that can modernize and reflect its image through the web.
The needs of the client
Following the architecture of the new place, enjoying an incredible cachet, which makes it a recognized, attractive and very popular concert hall, Le Romandie had to create a site like this "new Romandie".
Following the architecture of the new place, which has an incredible cachet, making it a renowned, attractive and very popular concert hall, Le Romandie had to create a site that would reflect the image of this "new Romandie".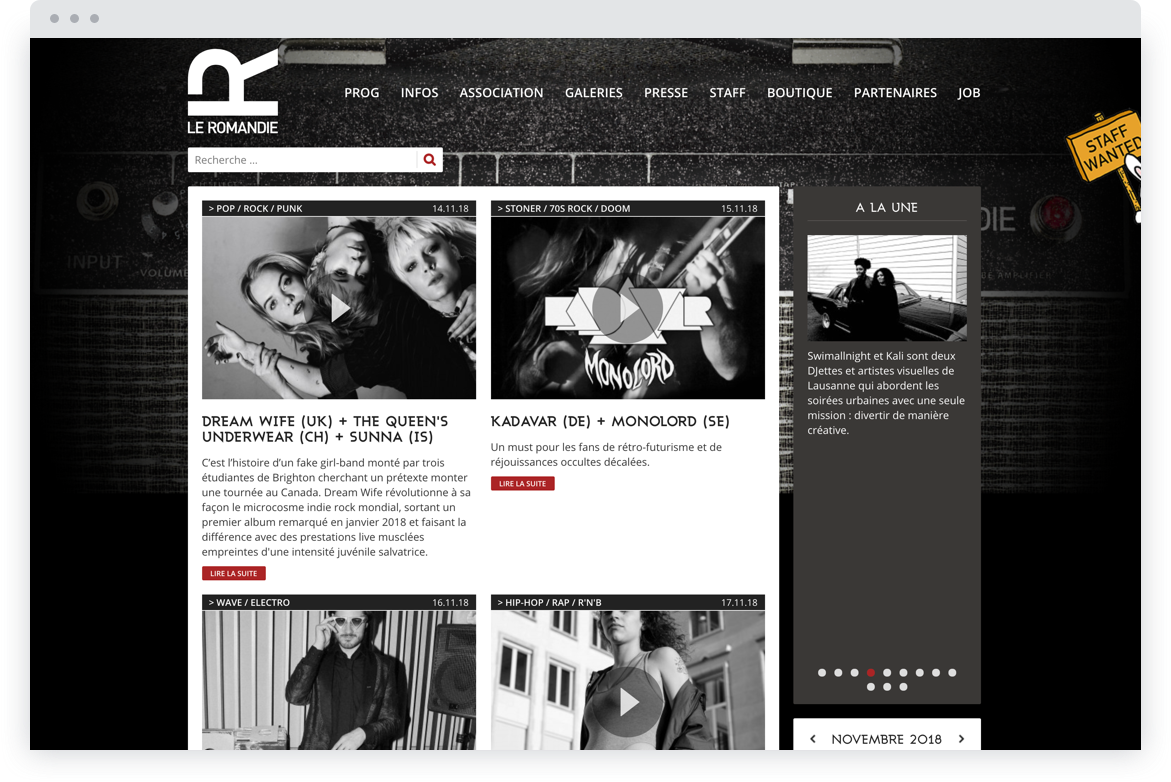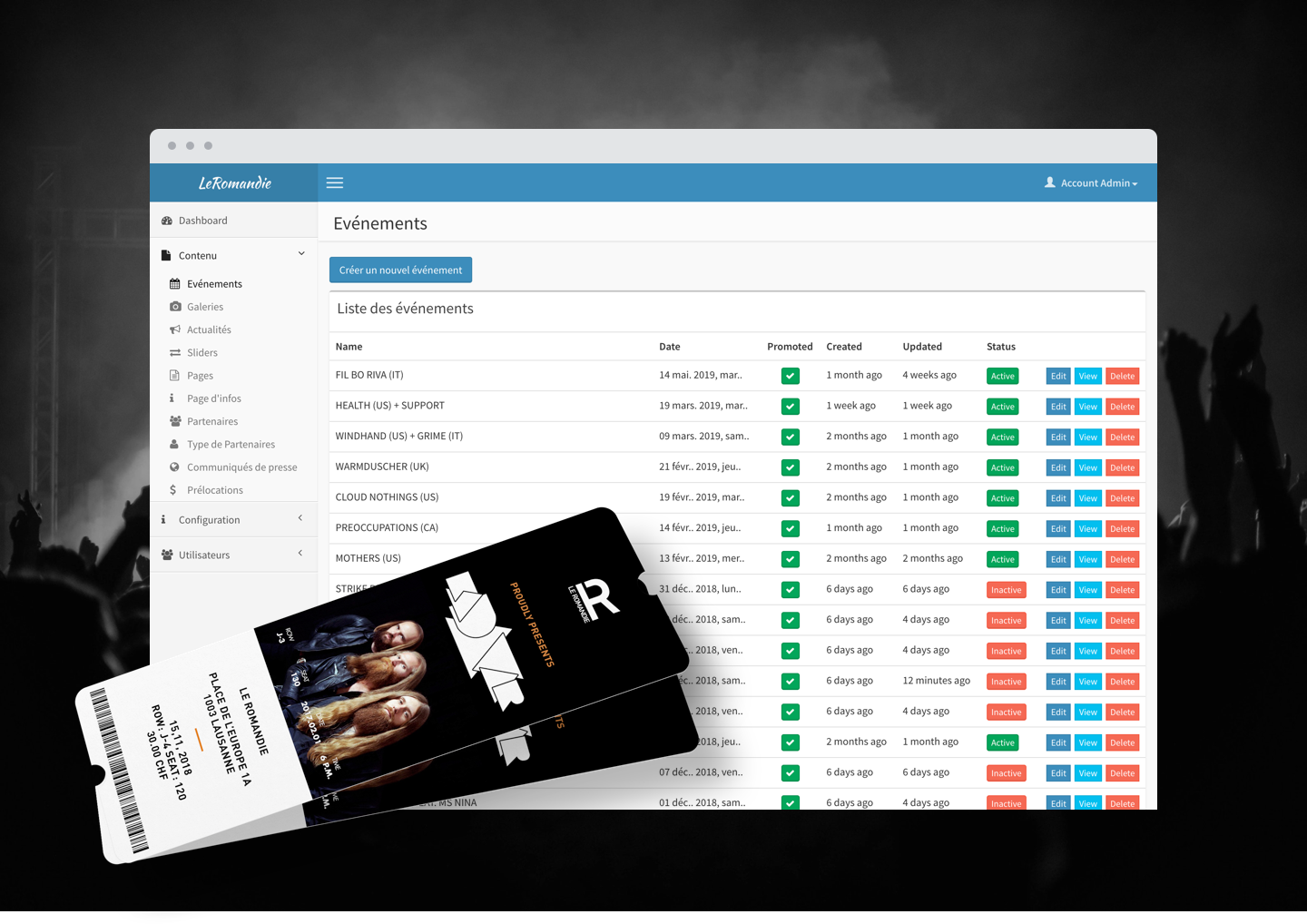 Achieving the objectives for Romandie
After the approach of Romandie to DevFactory for its project to modernize its image, it emerged that in addition to reviewing the showcase site for the presentation of the association and the club, the Romandie had to be able to make visible the programming of its concerts and evenings.
Also, it was decided that a new management tool for volunteers and staff was needed to manage their availability on each event. Indeed, their system already in place became obsolete.

A modular design
Design of a new adaptable design based on the communication media used (monthly newsletters, campaigns, etc.) thanks to a modern HTML and CSS.

Creating a planning tool
To allow volunteers to register easily on the various missions proposed for the events. A tailor-made tool for better internal management created with Laravel.

Customized content management
Creation of a website with a customized content management system for the client. It can now publish the desired content based on different events.

Putting a store online
All products sold by Le Romandie are available on the "Shop" (membercards, T-Shirts, Hoodies, Tote Bags (Vinyl Bags), Badges, Silkscreen Posters).
The management part of the staff and volunteers allowed us to create a simple and fast platform. Each member can register on the desired schedule during the evening of his choice. The entire system is fully automated with the import of club events and the creation of the different positions available per evening.